JYJ3
JYJ's Kim Junsu landed in Taiwan as a solo singer and delivered a magical 100-minute-long performance for the 3,600 fans there.
Kim Junsu's solo concert, Xia 1st Asia Tour in Taiwan, took place on June 23 at the Sports Center in National Taiwan University.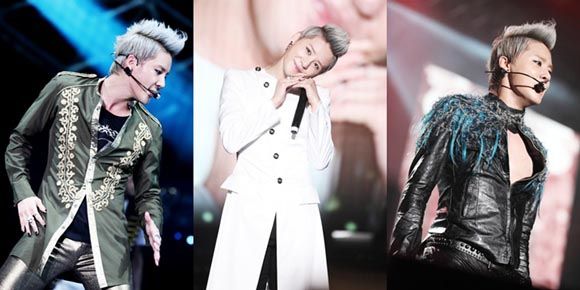 The fans filling up the venue cheered at Kim Junsu's every move. They never stopped shouting out the names 'Xia', 'Junsu' and 'oppa', and a majority of the fans showed they could understand Korean by answering in Korean even before an interpreter could interpret Kim Junsu's words.
The performance used stage and audio devices that were similar to those used in the Seoul concert, including the large LED screen, and the fans' reactions also didn't fall behind those of the fans in Korea.
Kim Junsu entertained his Taiwanese fans with his smooth vocals and explosive performances.
He sang all of his ballads, musical…
View original post 408 more words