JYJ3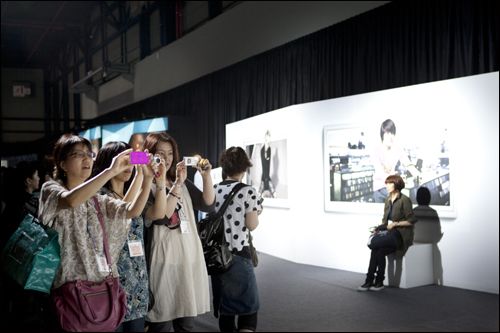 Tears of the Japanese fans, who participated in the 2012 JYJ Membership Week that is held from the 28th to the 1st of next month at SETEC, could be seen.
2012 JYJ Membership Week is a large-scale fan service project with a 3.7 billion won budget by CJES Entertainment for their members.
For an Expo that is like no other, CJES entertainment spent 4 months to prepare for the event by combining state-of-the-art programs with JYJ content. Also, there was no commercial intent as admission was free to fans with things like water, fans, popcorn and etc provided. 10 photo sticker machines were also placed. It was literally a big fan service.
This large-scale Membership Week event is the first fan expo in the country and it has become a huge topic as it is expected to bring 7024 Japanese fans in. On the 28th and 29th, Japanese fans flew…
View original post 234 more words