JYJ3
On October 8, singers gathered together at the Goyang Sports Complex to celebrate the opening of the 32nd National Para Games.
However, things started to turn ugly as ZE:A was announced as the final performance of the night, when there was still one more person waiting to walk on the stage.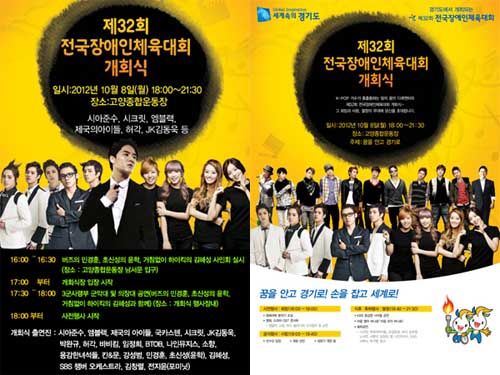 According to fans who were present, Kim Junsu was promoted as a guest singer for the event, but the broadcast station present started packing its cameras following ZE:A's performance and before Kim Junsu′s. Kim Junsu went on and performed even after the cameras stopped rolling.
Fans also pointed out that the main event posters were also switched out a one point, with Kim Junsu no longer seen in the picture.
Some fans, who actually found the program schedule, also commented that Kim Junsu′s performance was scheduled for after the broadcast, although this has not been verified by the event…
View original post 188 more words