JYJ3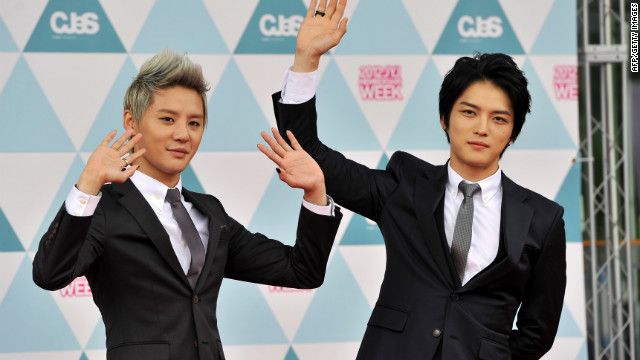 Xiah Junsu (left) and Hero Jaejoong (right) are members of the K-Pop band JYJ, which has a saesang following.
As an overly passionate, silly geek, when I like something, I don't just "like" it. I tend to get excited in a very specific way, going into full fan mode fairly quickly (see this drawing for a visual explanation).
Once I get rolling, I become a constant broadcaster, excitedly telling my friends about my newest obsession, while I wave my hands around in the air for emphasis.
This excitement is called "fangirling" (or fanboying, as the case may be), and it's fairly common behavior when it comes to the nerd world. In fact, it even extends beyond nerds: Stamp collectors, vintage record experts, and doll fanatics have their moments, too. We all light up when we get a chance to talk about the thing we love. When we share our enthusiasm…
View original post 1,194 more words