JYJ3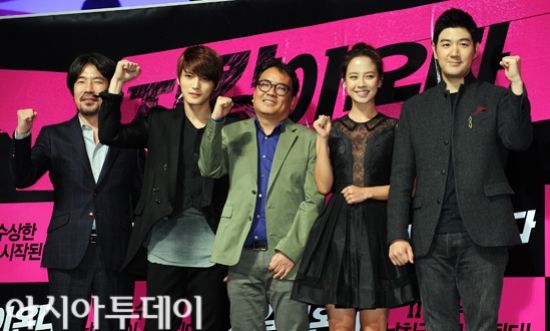 In Asia today, Woo Namhui reported that 'Jackal is Coming', a movie starring Kim Jaejoong and Song JiHyo was sold in 6 countries overseas.
Even before its domestic theatrical release, it has been sold in 6 countries so it will be shown in Japan, Thailand, Singapore, Indonesia, Malaysia, and Brunei.
Japan distributor who participated in the pre-sale has said, "Kim Jaejoong is the most popular in Japan among Korean artists and has appeared in many productions in both countries. Due to his good acting and the fact that this is his first movie, major box office hit is expected throughout Japan."
Jackal is coming is a suspense-comedy about a woman killer (Song JiHyo) who kidnaps top Hallyu star (Kim Jaejoong).The domestic release is on the 15th.
Source:Nate
Translated by:rubypurple_fan of JYJ3
View original post 150 more words